Klasse Woods Natural Farm's goal is to produce the best Grass Fed, Grass Finished Beef possible. Our Grass Fed beef is among the healthiest and tastiest beef there is.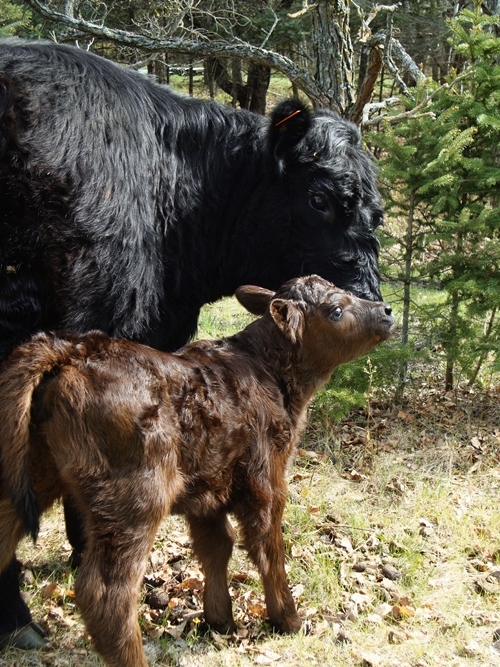 The term "Grass Fed, Grass Finished" means that in summer our cattle graze on our lush pastures and high quality grass/alfalfa hay in winter. All of which is grown right here at Klasse Woods Natural Farm without the use of chemicals or chemical fertilizers.
Cattle by very nature are herbivores, meaning that they eat plants, primarily grasses. Here at KWNF we strive to have a pasture with a variety of native and domestic grasses that will bring optimum health and nutrition to our livestock. Our pastures are divided into small paddocks allowing for more controlled grazing. The cattle are routinely moved to new paddocks for a fresh "Salad-Bar".
The nutritionally dense diet of our herd enables us to raise them without any synthetic medications, antibiotics, shots, or pills.