We try to raise everything on our land beyond organic principles. More than just meeting the minimum requirements of using no chemicals, which is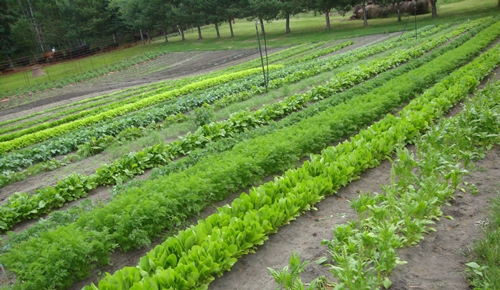 simply avoiding a negative, we strive to create a positive. A synergistic composite of soils, plants and animals with optimum health! All of that health gets passed along to you through the foods grown here at Klasse Woods Natural Farm.
Working directly with you, without the intermediary of stores or wholesalers, gives us the opportunity to provide the freshest quality at competitive prices. We offer our harvest, to households like yours. See if one of our market locations is near you.
In our garden you'll find...

Potatoes
Carrots
Beets
Onions
String beans
Sweet corn
Rhubarb
Squash

Pumpkins
Buttercup
Butternut
Spaghetti
Zucchini

Cucumbers
Parsnips
Tomatoes
Peppers
Greens

Lettuce
Chard
Kale
Black kale
Spinach

Herbs

Dill
Basil
Thyme
Summer savory
Parsley

Check the current Product list for pricing and to see what is available now.